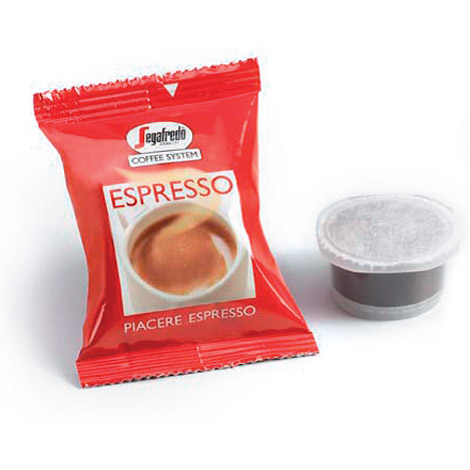 Segafredo Espresso Coffee Capsules – packed 150
The taste of a true Italian espresso with a dense crema. This well rounded and balanced blend of Segafredo's finest coffee beans produces a full-bodied coffee rich in flavour and aroma. Capsules only compatible with Segafredo Coffee System machines.
EcoPure technology from the Ecology Research Institute developed at the University of Milan means that Segafredo Coffee Capsules are 100% Biodegradable.
Interested?