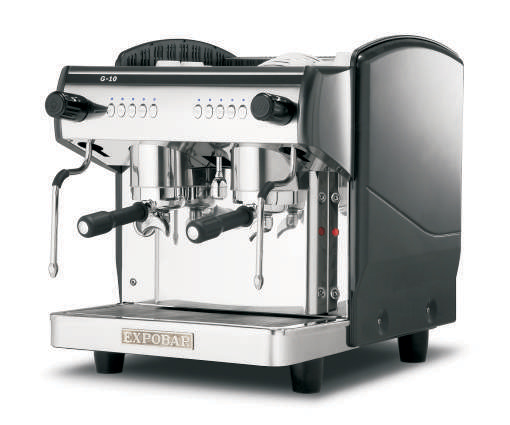 G10 Compact 2GR
The machines in the G-10 range are elegant and solid, with a sophisticated design that draws attention to them. The wide range of models means that you will always find a machine that perfectly suits your needs. We have combined our genuine experience of building first-class espresso machines with creative solutions and the latest innovative technology.
Therefore, you can be sure that all G-10 machines deliver what they promise. That is a perfectly brewed espresso to your guests. Every day, year after year. G-10 fits in all types of environments, from small local diners to top-level restaurants.
Features
Built-in volumetric motor pump, equipped with two retention valves and solid particles filter
Copper boiler with pressure relief valve
Group head with direct pre-infusion chamber
One steam arm and one hot water tap one group compact
Two steam arms and one hot water tap 2 group compact
Built in 40-45 waste capsule drawer
Adjustable group height
6 litre boiler
Automatic back flush program
Interested?
Download Brochure