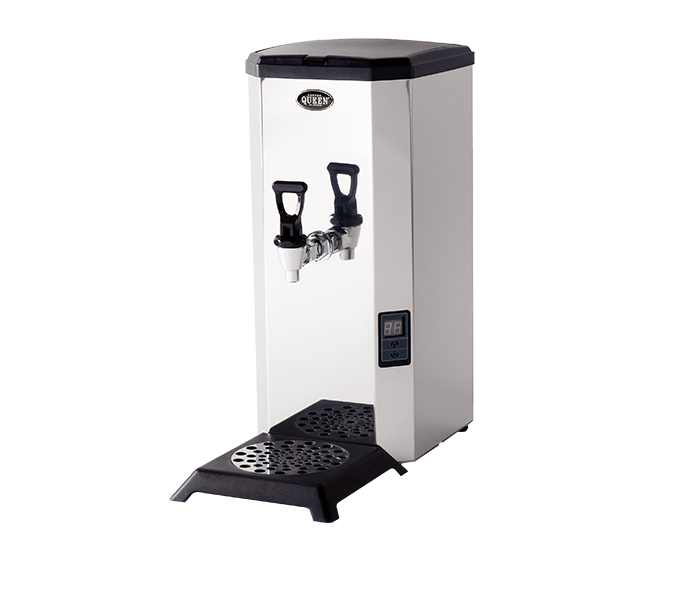 Crem HVA Water Boiler
Our automatic hot water dispenser is the perfect companion for our original brewers, or if you want to be able to serve tea or cafetiere coffee quickly and easily. The Coffee Queen hot water dispenser has high capacity and automatic water filling but can also be filled manually. The hot water dispenser has a practical tap and digital display for water temperature. The desired temperature can be controlled electronically from the front of the dispenser, and can be adjusted between 72-96°C.
Features
Digital display for desired temperature.
Electronically adjustable temperature.
Detachable spill tray.
Interested?
Download Brochure